A passion for all things coffee! At our Roasting Studio in Ingonish, we roast artisan, small batch, single origin & specialty blends of fine coffees.
Q.        Where do coffee beans come from?
We ethically source our coffee beans from co-operative Free & Fair-Trade farmers from all over the globe, and we work closely with farmers to ensure they are being paid fairly. We know exactly when, where and how our coffee beans are grown and harvested and all of our beans are professional graded for quality prior to roasting.
Q.       Why are small batch coffees so unique?
A carefully roasted small batch coffee is rich with natural flavour. During the small batch roasting process, we carefully develop the natural aromas and undertones specific to the variety of coffee bean we are roasting. Enhancing these attributes during the roasting process takes time, patience and skill to master, but results are delicious.
Q.        Is your coffee fresh?
Absolutely. We freshly roast each batch of our coffee each week. 
Q.      Where are you located?
You'll find us at 36188 Cabot Trail, in Ingonish. Stop in at our "Espresso Window" to sample one of our locally roasted, delicious coffees, or enjoy a sweet treat!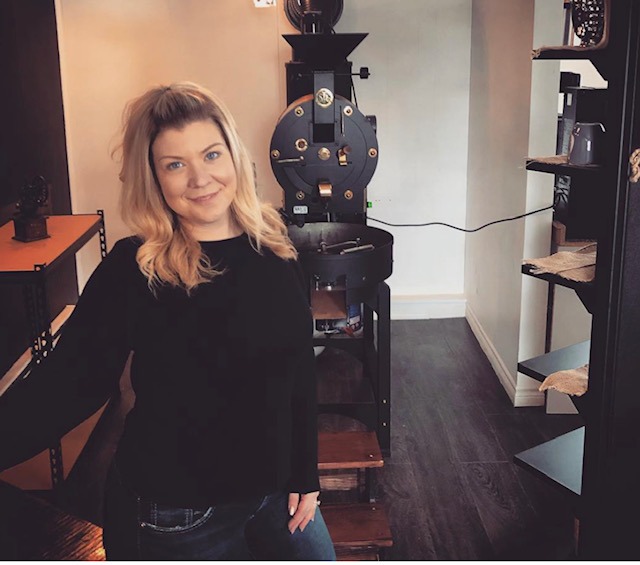 "Creativity is how we share our soul with the world, and we just love creating something others can enjoy too" – Kyla Dunphy-Williams, owner and founder of Night Owl Coffee Co.